Our Neighborhood
The Good Life, Texas Style
Texans like to live life to the fullest. So when you make your home at Springs at University Drive, you will have world-class amenities right at your fingertips. ALDI, Kroger and H-E-B are conveniently located near our luxury community so stopping for groceries has never been easier. When you're in the mood to dine out, you have a wide array of options. Try Mickey's Sliders for a tasty casual meal with a cold craft beer. When you want a night on the town, make reservations at The Republic for a delicious steak dinner. On the weekends, stretch your legs at beautiful Heritage Park or nearby Veterans Park, for a relaxing afternoon.
Shops & Grocers
ALDI
Kroger
H-E-B
Brazos Natural Foods
Farm Patch Produce Market
Food & Drink
Christopher's World Grille
C & J Barbeque
Mickey's Sliders
The Republic Steakhouse
Kluay Kluay Thai Restaurant
Local Schools
Mary Branch Elementary School
Sam Rayburn Middle School
James Earl Rudder High School
Bryan High School
Texas A&M
Landmarks
Texas A&M University
Heritage Park
Albritton Bell Tower
12th Man Statue
Veterans Park and Athletic Complex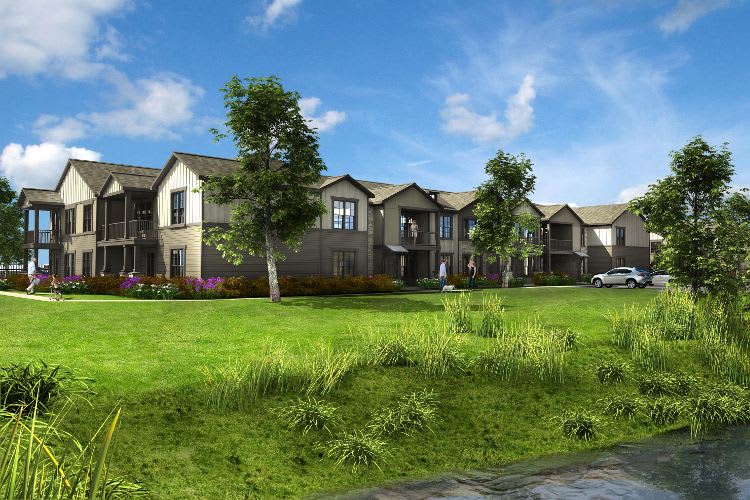 College Station, Bryan, Texas
In addition to our top-notch amenities, Springs at University Drive is also ideally located for students and commuters. We're less than five miles from Texas A&M. Plus, our location offers easy access to Sanderson Farms, St. Joesph Regional Health Center, and Reynolds.
Let us show you around! Call Springs at University Drive to schedule your tour of our luxury apartments for rent in College Station, Bryan, Texas, today.